Label Printers in Lancaster
Douglas Storrie Labels specialises in high quality, custom labels for the good people of Lancaster. From plain labels and thermal transfer labels to digital labels and barcode labels, our expertise is extensive to ensure that you benefit from the best label printing possible.
We have solved labelling problems for businesses across Lancaster for over 70 years. From manufacturing and retail to food and distribution, our printed labels are the envy of our competitors.
Our experience shines through when you see the quality of our work and when you ask what people think of our services. It's really important to us to give you the best customer service possible. That's why we can come up with ideas for your labelling project, including the artwork you want to use. We're also available to answer any questions and to meet specific criteria you have - there is no problem too big or small for us.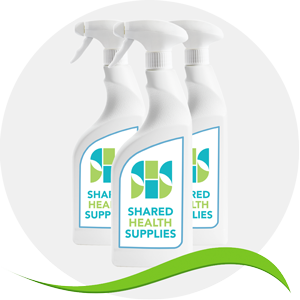 Printed Labels in Lancaster
If you are a Lancaster business looking for traditional label printing, Douglas Storrie Labels will have the solution you need.
We use the latest technology to print your labels accurately and quickly in a batch size that best suits you. Whether you need it for a promotional event, a legal requirement or for anything else, printed labels are available in any degree of detail or colour.
We also customise our labels to suit a size or shape that best suits your products. Most importantly, our durable labels can withstand external pressure such as heat or cold so that it is clear what is in your containers and packaging.
Digital Labels in Lancaster
At Douglas Storrie Labels, we provide simple digital labels that are ideal if you just want a small print run. These are available in full colour or we can print them with variable data so that each label is unique.
Businesses in Lancaster can benefit from digital labels because they are often quicker for us to produce. This is because we don't need to set up and wash down plates thanks to our Xeikon digital press, which offers the latest versatile printing solutions to suit your needs.
Custom Labels in Lancaster
Our technicians can create custom labels for businesses across Lancaster. These can be made to order and are flexible enough to be whatever you want them to be.
All our labels are printed in-house and we use the materials, ink, adhesives and cutters to give your label a high-quality finish, providing a product that is durable, reliable and looks great.
Our labels are available in any size and shape and they can be used for a wide variety of materials. Whether it's for packaging, identification or for anything else, we can commission a high or low volume of high-quality custom labels.
Our designers work with you step by step to ensure you have the perfect product using the latest technology that will help you stand out from the crowd.
All our pricing is competitive and we can even give you a free quote before any work takes place, answering any questions you may have about specific requirements you need or legal obligations that your label must include.
If you need your custom labels in a rush, don't worry. We can prioritise urgent orders so that your labels are designed, manufactured and sent to you as quickly as possible.
Want to find out more? Get in touch with Douglas Storrie labels today.