PAT Test Label Printing
All equipment that has been tested and inspected must be clearly identified with PAT Testing Labels. These labels are used to identify the unique identification code, the status of the equipment following the testing, and the date of the testing as well as re-test period or dates. Our labels are designed to stick to a range of surfaces and are hard wearing for effective results. To view some examples of our high quality, PAT Testing labels see below.
If you have any questions or require specific information about our PAT testing labels, please do not hesitate to contact us.
Our stock items include: Label Design 1 | Label Design 2 | Label Design 3 | Label Design 4 | Label Design 5 | Label Design 6
Label Design 1
Label size 50mm x 25mm
---
Label Design 2
Label size 50mm x 25mm
---
Safety Test Label
Two PAT numbered label, set size 40mm x 42mm. White film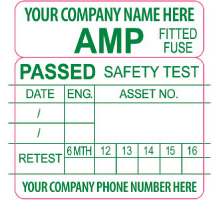 ---
Label Design 4
Label size: 50mm x 25mm.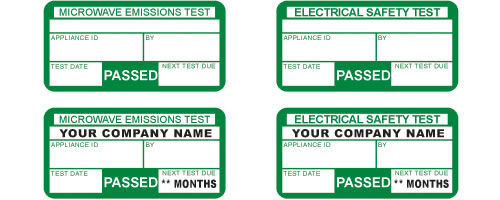 ---
Label Design 5
Small label size 40mm x 45mm
Large label size 40mm x 74mm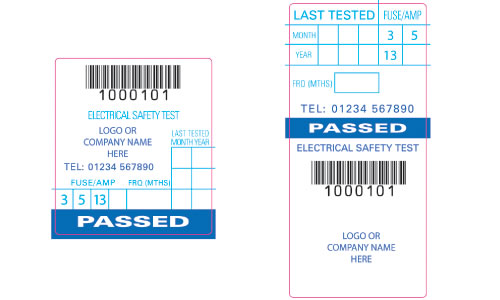 ---
Label Design 6
Label Size size 40mm x 45mm